TOOLS for HDR
PHOTOMATIX
Costs about $99.00, a trial download is available. Runs on Windows 98 SE and newer versions of Windows. Can join multiple images into a single HDR, and can then tone map same image. Allows for good editing of the tone mapping process. Has good batch editing abilities, IF you have a powerful computer with lots of RAM. A very good program, stable. A free version is also available, but it just joins 2 exposures WITHOUT HDR, and without tone mapping (of course): this is known as simple "blending".
website - http://www.hdrsoft.com/
ARTIZEN HDR
A versatile program which can join images into a single HDR and then apply various tone mapping operators, as well as pseudo-tone-map a single image! Cost is about $59.00. Can also apply different image editiong functions after tone mapping. One problem with the versions up to 2.5.2, they will not open or process images larger than about 10 megapixels. Good for smaller images (made with 3 - 9 MP cameras).
Another problem, I have noticed, prog does not correctly release RAM when finished, thus after processing 1 or 2 images, the program states that it is out of memory or some other error, you must then shut down computer and restart, and it is then ready for the next image. They state that their newest version (2.5.4) corrects these problems, we hope so as this is a great program with great tone mapping operators. Trial download available. Current versions do run on Windows 98 and newer versions of Windows. Take it for a spin, if you like it, the price is currently very low IF it now handles the memory correctly.
website - http://www.supportingcomputers.net/
HDRShop
Version 1 is a free program, it can view and create HDR images, but cannot tone map. Version 2 is able to do much more, but it costs (I forget how much). It is a good program! Runs fine on Windows 98 SE and newer, but often leaves large temporary files lying about. Thanks to the folks in the University of Southern California system!
website - http://gl.ict.usc.edu/HDRShop/
QTPFSGUI
A totally free application. Runs on, Win 95/98/NT/ME/2000/XP, Windows 10, is stable and produces great results. It can create the HDR image and then tone map it. It has about 6 tone mapping operators. It supports a wide range of HDR output formats including OpenEXR, Radiance RGBE, Tiff formats, Raw image format and PFS native formats.
It allows you to create a HDR file from a set of images (such as JPEG, TIFF 8bit and 16bit, RAW) of the same scene taken at a different exposure settings. You can save, load, rotate and resize HDR images.
This is version 1.8.8. On my "Softwares" page I have placed a complete copy of the program, with all of its needed DLLs. All you need to do, is download the zipped file, create a folder on your hard drive to place the program in, make a desktop icon, and you are ready to go, it does not install or add into any other folders (no added system files et cetera). It runs on systems with not much memory, but it will gobble up a gigabyte of RAM pretty quick. With less than 512 MB of RAM it runs okay, but somewhat slow. If you live on my budget, or can spend $10,000 per day for years, this is the program to download, though free it works very very well.
When adjusting the tone mapping operations, it has a viewing panel which can preview various smaller proxy views [which proxy views can be adjusted up to a large size!] , which really assists with systems with less than a gigabyte of RAM. I highly recommend this freebie!
this link is to my download section (scroll to the link named QTPFSGUI). Link - SOFTWARES
SILVERFAST HDR Studio
I include this program as it is useful, but it is not, I repeat NOT a true HDR prog. It allows users to open and edit a 48 bit RAW image, and then to save it as a regular 24 bit image (Jpeg, BMP, TIFF, et al). However, as a standalone image editor, for regular 24 bit images, it produces some very nice results! Very nice. It is highly recommended for those who shoot and edit their camera images in RAW format. It is most useful for working with 48 bit scans of Kodachrome 35 mm slides and Black and White negatives, from high resolution scanners and drum scanners. HDR studio does not create the 48 bit images, it edits existing scans/images. It typically likes lots of RAM. It is strong at color calibration, and respects ICC profiles.
It is not cheap, it retails for about $499.00. Up to and including versions 6.4.5 it will run on Windows 98SE, but above 6.4.5 it requires Windows 2000, XP and should run on Vista. It also runs on MAC OX systems and newer. Good luck for finding the older version of HDR Studio for Windows 98 SE, they will sell you a copy from their home site in Florida for about $175.00, call for particulars, the phone number is 941- 921- 4815 (this is their current number!).
The HDR version of SilverFast is just like their scanner drivers (as in Silverfast 6 Ai), but it is designed to open and edit high-bit RAW images using the same tools and processes available in their scanning program Silverfast Ai 6 version. These folks confuse the phrase "High Dynamic Range" with RAW, a common mistake. A HDR image, recall, contains 96 bits total before tone mapping.
There are two primary advantages HDR Studio has over Photoshop to adjust and color correct RAW image files:
(1) is that SilverFast opens a nice small proxy preview image from the whole( 320MB for example) file, so as you work with it the system is not taxed by processing all of the data in that big 320MB file.
(2) you can apply all of the adjustments using the SilverFast tools in order (a sequence) and cumulatively. This allows you to adjust each aspect of the image quality to achieve a finished image, all via a smooth continuous work flow, including sharpening and if necessary using SilverFast's GANE (grain and noise reduction) and ACR color restoration. Many of these tools also work on regular 24 bit images as well. These are good adjustments, better than most other image editors, but are NOT tone mappers. As this prog cannot open true 96 bit HDR formats.
website - http://www.silverfast.com/48bit-hdr-software/
DYNAMIC PHOTO HDR (version 4.5, per year of 2009)
From -- www.mediachance.com --, comes this fine application. It is stable and runs well. It costs about $50.00, and is worth the price. It has a nice help file, and is easy to use! It has some very nice effects, such as "Halo-matix" and "High" Contrast", and numerous others. It also does batch processing. I am not certain if this version runs on Windows 98, I tested it on Windows XP.
The programs I discussed above, (except, Dynamic Photo HDR) can run on Windows 98 SE. Other HDR editing programs are: (these listed below do not run on Windows 98SE).
Photoshop (CS2 and above) and
CinePaint and
Radiance (Linux and Mac only) and
Photogenics
And other programs can open, create, and edit HDR images.
OTHER TOOLS/data
Ever try to open some TIFF image, only to be told that the format is not supported? Often many programs including Photoshop, cannot open many of the various high bit TIFF image file formats. These three free programs below assist, they can also be found in my "Softwares" page for downloading. Several high-bit tiff formats can be used to store HDR images ( 32 bits per channel!). Such as -- FloatingPoint.Tiff, and LogLuv.Tiff.
HDR View (to download go to my "Softwares" page, and scroll to HDRview.zip)
Formats supported:
Gregory Ward Larson's red-green-blue-exponent format (.pic, .hdr)
Portable Float Map (.pfm)
Floating Point Tiff (.tif, .tiff)
raw binary floating point (.raw, .float)
A simple high bit image viewer, but it opens Floating Point Tiffs, as well as other files shown above. Runs on Windows 98 SE and newer. It will not open the LogLuv tiff formats. For that chore (besides some of the HDR softwars listed above) we have:
LILY VIEW (version: 0.6.5)
Unique Features
It is small, fast and stable.
LILYview may be the most powerful PC-based TIFF reading application around! In fact, no other application is able to read such a wide range of TIF-formats as does LILYview.

Beside the PNG-reference-viewer RPNG2.EXE (it can be found at the PNG homepage), LILYview is the only PC application I know , that can CORRECTLY display ALL 149 PNG images from the testset for PNG-(de)coders created by Willem van Schaik.

LILYview achieves very good results in compressing PNG files (much better as e.g. Photoshop, which does very poor job of compressing). And LILYview's resampling filters are able to produce better quality builds than Photoshop when resizing images.
LILYview can display "High Dynamic Range" image data (i.e. TIFF LogLuv) with brightness adjustment.

LILYview can read all JPEG color formats correctly.
LILYview can add a signature to TIFF, PNG and PNM image files.
Lily View is free and runs on Windows 98 SE and above. It is a very simple viewer, uses few system resources, and I include info files in my download. Go to my "Softwares" page and scroll to LILY_VIEW.zip.
AWARE SYSTEMS TIFF TAG VIEWER
Still having problems identifying that mysterious TIFF file format? This simple program shows you in text/table form what type of a TIFF file you are dealing with! There are many many TIFF file formats, some proprietary, this tag viewer views quite a few of them, but not all. Give it a try. Runs on Windows 98 SE and above.
Go to my "Softwares" page, and scroll to TIFF_TAG_VIEW.zip, to download. Nothing to install, just copy it to your hardisk, and click on the .exe.
openexr.com (via Industrial Light & Magic)
OpenExr is a file format developed by the wizards of Lucas's Industrial Light & Magic film makers. They have made available a plugin for Photoshop to view and edit their format. This is a 96 bit HDR format. Some of the programs listed above create and save to the .exr format, and it is becoming a fairly popular format for HDR images. This plugin works in Photoshop versions 6 and above (it may work on versions 4 and 5 also, I have not tested it for these). There is an "INSTALL" file in the zipped download, use it first. After you copy the "exrformat.8bi" into your Photoshop\plugins folder -- you will then be able to view and work with exr files. When you try to open an .exr image file in Photoshop, the plugin automatically activates. I have a copy available in my "Softwares" page, navigate to OPENexr PLUGIN, to download the exrformat.8bi plugin. The plugin and more information is also available from the creators at :
http://www.openexr.com/ -- (from Industrial Light & Magic)
IN CONCLUSION:
There you have it. As the years pass, HDR will be seen in all magazines, movies and any imaging media. It is already widely used in many of the newer computer assisted-produced movies on the big screen. Photographers drool over its tremendous enhancements and possibilities! High-end graphics corporations already widely employ it.
NOTE: This page was created in 2009, and I predicted then, that HDR will be used to create better movies. Below is a copy of the front of a recent - 2019 - DVD cover. And as predicted, it uses the HDR quality!!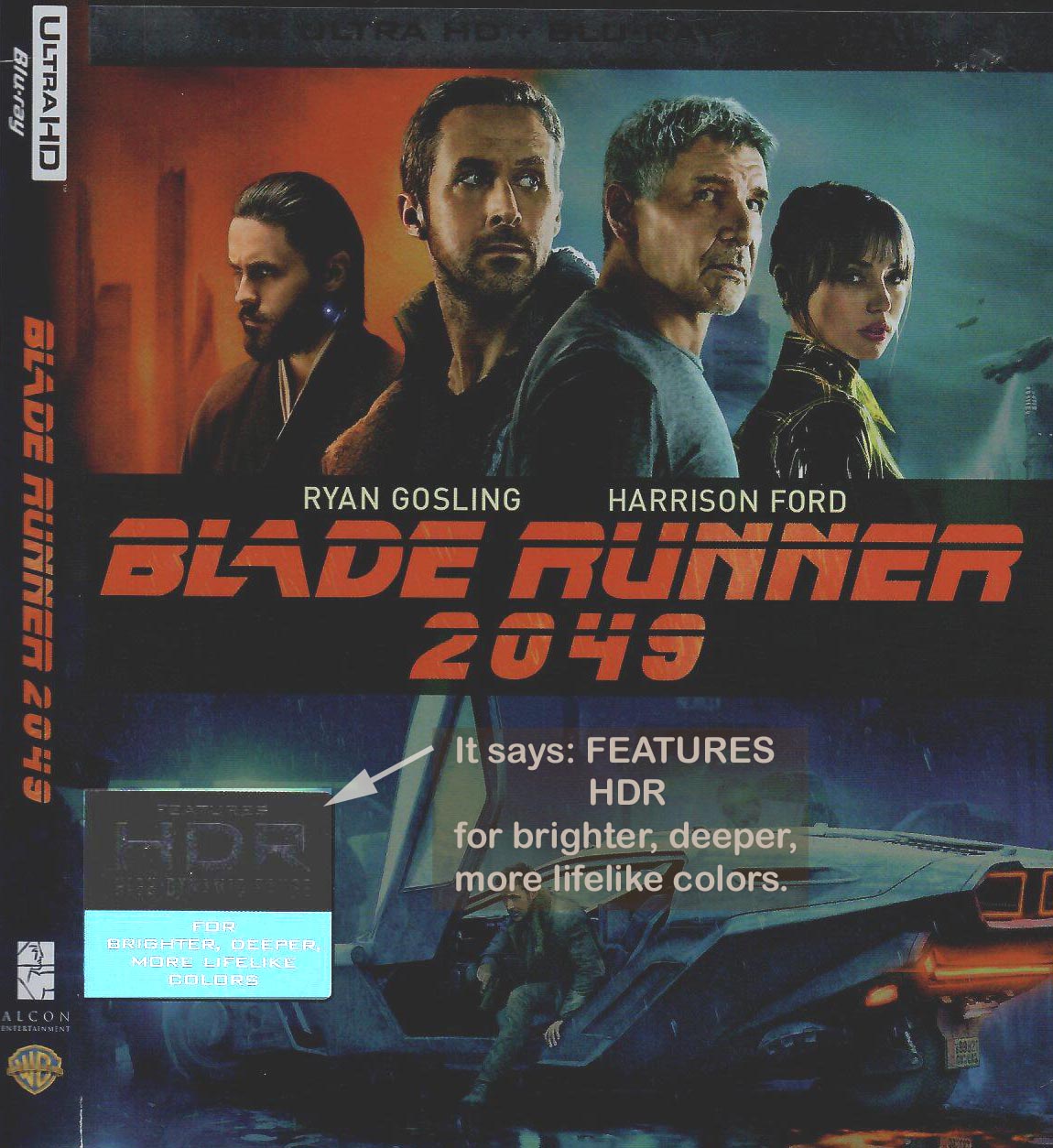 However, in my mind it is far more useful for clearly viewing and clarifying ancient Biblical manuscripts images!!
I (Gary Dykes) began photographing things in 1962. I advanced to a Petri Flex 7, 35 MM camera in Vietnam, but that great camera was later stolen. [really, the PETRI FLEX 7, was/is a great camera]. Later, I purchased a completely manual Pentax K1000, and used it for years. I sold it, and now shoot exclusively in digital format. Below is a sample of one of my images, without HDR: it is from a digital camera -- a great and very easy to use Nikon point-and-shoot. EV set to -1.3. The image has had no modifications. (Other than my copyright notice).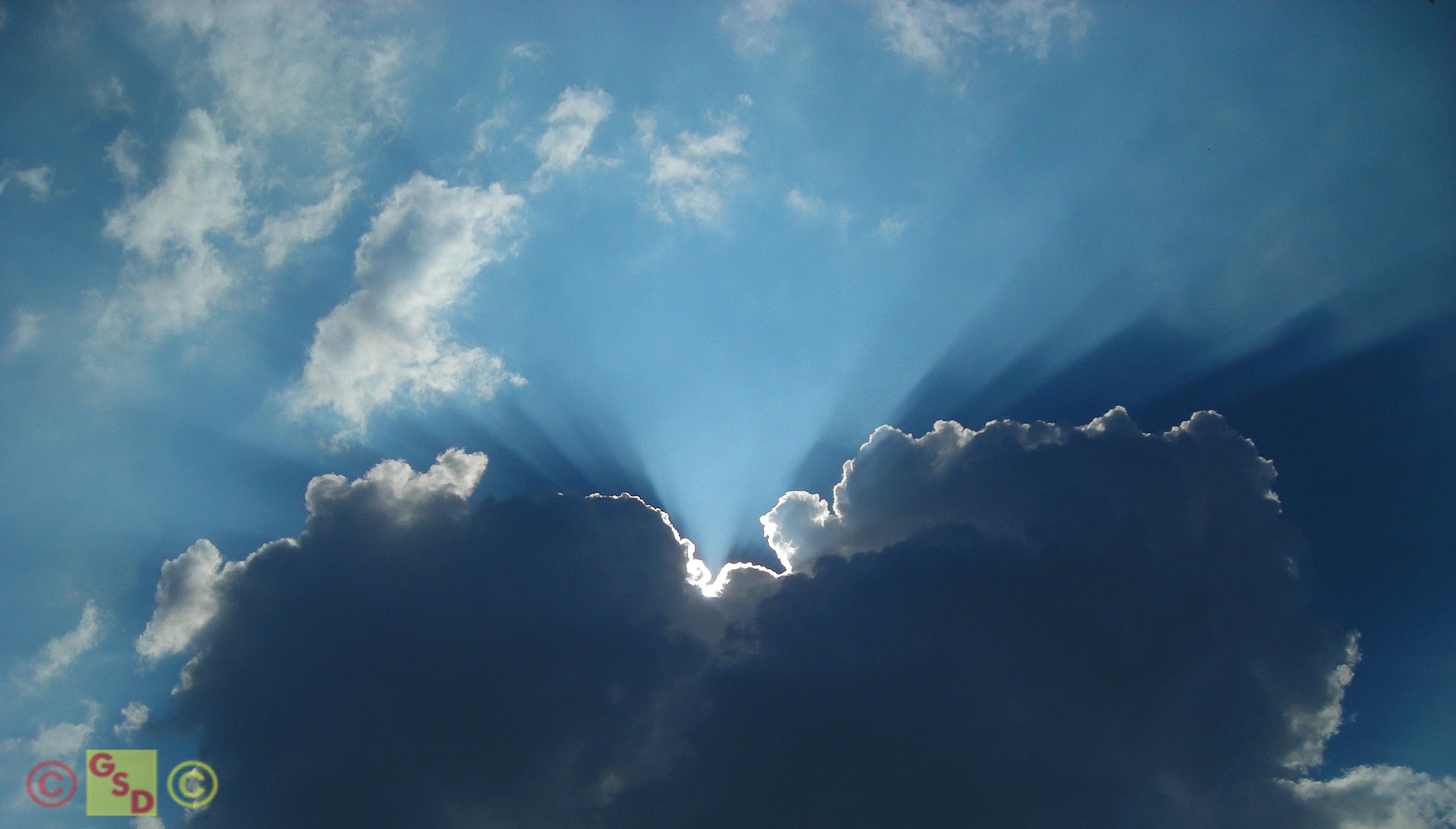 The above is a shot of the Tennessee skies, the image is "as is" unaltered from a digital camera; it reminds me that the Lord Jesus Christ shall return and remove His saints from this doomed planet - this event is known as the rapture. Then seven years later (after the tribulation) the King Jesus Christ sets up His 1,000 year Kingdom on earth. After which comes the judgment, and then a glorious NEW creation, free of all darkness and sin!! Something to look forward to. So I look up at the skies often!
click to return to the DIGITAL IMAGE ENHANCEMENT PAGE
click to jump to my "Softwares" page
click to jump to this site's main/index home page (www.Biblical-data.org)